Brand management. Marketing. Corporate communication.
My experience and competences can be thus summarised:
I HAVE ALWAYS CREATED A STRONG, ROBUST AND DISTINCTIVE FOUNDATION AND ALWAYS SUCCESSFULLY DEVELOPED IT FURTHER
From small projects, such as the production of a press release and customer information, to medium-sized projects, such as market launches or the implementation of new trends and innovations, and on to large-scale projects, such as mergers, stock exchange listings (IPO) or changes of ownership.
All projects always had two things in common: They started with a well-thought-out concept and I was always in the middle of the implementation. Whether alone, in the team, as the leader of a national or global project team or as an individual entrepreneur. As a project arranger, up to today I have implemented over 3,200 projects for national and international market and technology leaders, as well as for my own customers. Responsibly, passionately, successfully.
Many people have benefited from my entrepreneur gene, my forward-looking and hands-on approach, and my impulses: My teams, around 50 boards of management, managing directors and globally responsible managers, as well as today, of course, my customers, in particular entrepreneurs and small businesses, start-ups and SMEs.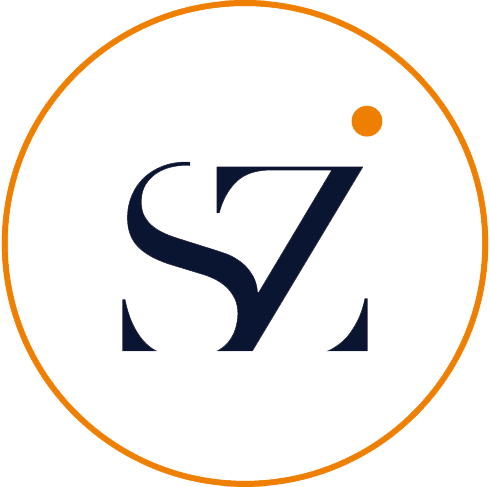 I learned my craft from scratch and always worked hard. Studies, internships, career start: the classic path. Practice instead of theory, rolling up my sleeves instead of waiting, learning by doing.
I know companies inside out. From small companies and national market leaders to global technology leaders and up to my own company. I have always worked in complex matrix organisations and reported directly to the board and management, set up and developed national and international departments and project teams, and successfully positioned my companies and management both internally and externally.
One of my personal objectives, however, was always to set up my own company. And in 2018, I thought there are so many great companies out there that I could help with my passion and my competence in brand management, marketing and corporate communication. So I again rolled up my sleeves, founded my own company and set out into the world.
My experience and curiosity about new things drives me on. They are the engine for ideas, concepts and measures with which I would today like to help entrepreneurs and small businesses, start-ups and SMEs to strengthen their marketing and to elevate their business opportunities.
What I particulary like about my work
I love building something up and developing it. I like rolling up my sleeves and getting to work with a passion. I am delighted to create something new and to anchor it effectively, as well as to develop further or renew what already exists. At the same time, I find it fun to keep lots of balls up in the air, because then my strength as an arranger comes into play. I like working on new things, making changes in perspective or putting myself in the position of the target group. I am therefore successful in achieving the set targets or even something special, and making the results attractive.
Is all that not enough for you?
Well, OK. No problem. Here is my professional CV in more detail. And if you want even more details. You know. Just give me a call. I'll tell you everything.
Szerdahelyi Marketing- und Kommunikationsberatung, Founder and CEO
Please find herewith an overview of outstanding projects of my professional career:
IPO, merger & acquisitions (Wacker Neuson SE)
Change of ownership of KraussMaffei to Chinese enterprise ChemChina as well as integration of KraussMaffei into ChemChina
Financial transactions, e.g. acquisition of blocks of shares (Porsche, ThyssenKrupp)
Change Management, e.g. increase of profitability and cost cutting, digitalization, Industry 4.0 approach, Supply Chain
In addition, I successfully executed exciting and great projects in the following areas (selection):
Global Brand Management, e.g. Multi-brand management, Brand and Corporate Design relaunch, Employer Branding
Strategic Marketing, e.g. Global marketing strategy, customer centricity, digitalization, Industry 4.0 approach
International Marketing, e.g. marketing activities geared to the specific needs of the respective countries and branches (e.g. more than 20 affiliates globally)
Digital Marketing, e.g. Electronic customer orientation, Inbound Marketing, Lead generation, social media
Strategic Communication, e.g. Global communication strategy, change communication, compliance
Executive Communication, e.g. Consulting, coaching, speeches and presentations
Internal Communication, e.g. Global Management Meeting, leadership and employee Communication, Intranet
External Communication, e.g. Press spokesman, Media Relations, Corporate Social Responsibility, success stories (storytelling)
Investor Relations, e.g. Equity Story, Annual General Meeting, annual and quarterly reports, analyst and investor Conferences, roadshow
Furthermore: Sales marketing (e.g. direct sales, key account, dealers, representatives), Product and service marketing (u.a. global product launches, crossmedia campaigns for system solutions, products and services), trade shows and events (e.g. major trade shows (bauma, IAA, K show), employee events)
My customers benefit from my experience in the following industries:
Mechanical and plant engineering
Plastics and rubber
Automotive
Lightweight
Construction
Agriculture
Gardening and landscaping
Aviation
Healthcare
Recycling
Printing and logistics
Software (IT)
University
Clean Energy
In order to provide you with comprehensive support, I work in a network with strong and experienced service providers from the areas of marketing, brand, corporate communication and investor relations. I am also happy to work with your trusted service providers or help you find the right partner for the necessary services.
I inherited my passion for water polo as well as my interest in technology from my father Ferenc. He was a member of the Hungarian junior national team and escaped to Germany during the Hungarian Revolution. As a qualified engineer, he made a significant contribution to the development of the electronic window regulator and electric seat adjustment for a leading German automotive supplier and held numerous international patents.
I got my first water polo cap as an eleven-year-old for SV Coburg. When I was 18 I moved to the Premier League team SV Würzburg 05 and played one decade with the established club. For work reasons I then joined the league competitors SV Cannstatt and finished my career as a competitive athlete after 14 years and 350 Premier League and European Cup games. To date I have played in around 800 water polo games.
I am married and have two children who both play field hockey. I am a supporting member of "Verein Kinderhilfe Organtransplantation - Sportler für Organspende e.V. (KiO)" and a member of the Olympics Association in Stuttgart. I make annual donations to charitable organizations, including SOS Children's Villages.
"I Was so Impressed With..."
Very precise, effective marketing advice. Good understanding of our in part very complex marketing and customer structure. The cooperation was very helpful for opening our (unfortunately often) very distorted inside view and for taking the customer perspective into greater consideration. We will certainly work together also in the future.
Marc Buttman, CEO
TerraNova Energy GmbH